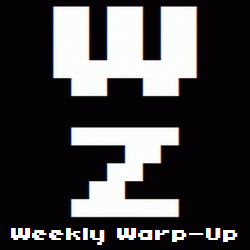 No, that's not a typo. Welcome to the Weekly Warp-Up, your weekly wrap-up of the biggest and the best articles posted at Warp Zoned this week…
Another week of hot, hot temperatures has drowned out all of this week's news stories. So don't expect a lot from this week's Weekly Warp-Up.
Sure, we've got our look at The Games of July 2012, but the biggest story this week is that the European Union Court of Justice has ruled that downloadable games can legally be resold. How will this work? Will gamemakers roll out a reselling system in North America too? Does that mean "delisted" games like Smash TV on the Xbox Live Arcade will become collector's items? The whole thing is very exciting.
For more exciting news (well, less exciting that this), hit the jump.
The Week in Reviews…
The Week in New Games…
Amazing Paperboy Delivers…
It's A Secret To Everybody…
And Finally…
Sony has purchased streaming game service Gaikai. I think I know how game companies are going to solve this digitial game resale thing…