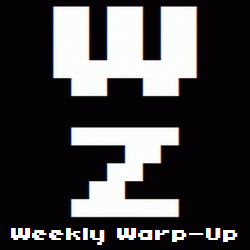 No, that's not a typo. Welcome to the Weekly Warp-Up, your weekly wrap-up of the biggest and the best articles posted at Warp Zoned this week…
Who says game publishers can't surprise you anymore? Activision, Marvel, and developer High Moon Studios took to the stage at this year's Comic-Con to unveil a new game: Deadpool! In a world of intentional leaks and resumes that tell too much, it is nice to be surprised sometimes. We'll have more from the San Diego-based show throughout the day.
In another surprising bit of news, our own Andrew Rainnie is actually happy with Mass Effect 3's "Extended Cut." He's so happy that he actually wrote A Thank You Letter to BioWare.
Do you want more surprises, including a release date for Gears of War: Judgment that is positively shocking? Then I would advise you to read the rest of this week's Weekly Warp-Up after the break.
The Week in Reviews…
The Week in New Games…
Amazing Paperboy Delivers…
It's A Secret To Everybody…
And Finally…
Everyone's favorite android, Michael Fassbender, will play Desmond and one of his ancestors in the Assassin's Creed movie.