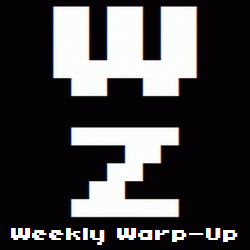 No, that's not a typo. Welcome to the Weekly Warp-Up, your weekly wrap-up of the biggest and the best articles posted at Warp Zoned this week…
It's our monthly calendar turn here at Warp Zoned as we push out the latest edition of Warpback, or What We Played in July 2012, and our look at next month's biggest games in The Games of August 2012.
Looking out even further into the future, we got a peek at four games that'll be part of this Fall's Wii U launch lineup. I don't know why most of these games skipped E3, but you'll be able to play them on your brand new Wii U this November (or whenever the sytem launches): Family Party 30 Great Games: Obstacle Arcade, FIFA Soccer 13, Madden NFL 13, and Mass Effect 3
Finally, we went really far into the future and came back with the Premiere Edition of Kickstart This!, our semi-regular look at the best the crowdfunding platform has to offer.
Want more news from the future… buy a crystal ball! Or you could just hit the jump for the rest of the Weekly Warp-Up.
The Week in Reviews…
The Week in New Games…
Amazing Paperboy Delivers…
It's A Secret To Everybody…
And Finally…
The ESA and the city of Los Angeles have reached an agreement. The E3 Expo will reamin in LA through 2015.