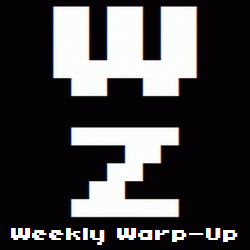 No, that's not a typo. Welcome to the Weekly Warp-Up, your weekly wrap-up of the biggest and the best articles posted at Warp Zoned this week…
The Summer convention season is certainly in full swing this week. Sine the 2013 E3 Expo took place a little more than a month ago, this year's first-ever Comic-Con/PAX Australia convention crossover didn't have much in the way of big announcements. But plenty of people got to play plenty of games, so that's cool.
And what did the rest of us get? Well…
Oh, and Warner Bros. is working on a Batman vs Superman movie. For realsies this time. That's pretty impressive. We've got more news from the rest of the week available after the break.
The Week in Reviews…
The Week in New Games…
Amazing Paperboy Delivers…
It's A Secret To Everybody…
And Finally…
We talked with Seth Peterson, the co-founder and CEO of All You Can Arcade, this week about his company's dream of becoming the GameFly of arcade cabinets.