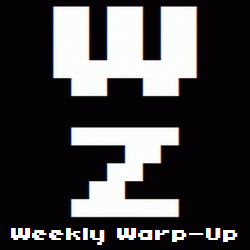 No, that's not a typo. Welcome to the Weekly Warp-Up, your weekly wrap-up of the biggest and the best articles posted at Warp Zoned this week…
Nintendo has a habit of sticking to tried and true franchise these days, but they took a big leap of faith with Splatoon last year and it paid off handsomely. The game sold millions of copies and made stars out of the Squid Sisters, Callie and Marie. Earlier this week, the consolemaker announced that Splatoon's final Splatfest event will take place on July 22… but it's certainly been quite a ride.
Hopefully we'll get more Splatoon on the NX, but in the meantime, you can read the third part in our history of horror games right here: It's In Your Blood: A History of Horror Games (Part Three).
And you can find the rest of this week's news after the break.
New Game Announcements
Pre-Launch Updates and Release Date Announcements
Other Game News
New Videos
Etcetera
Rumor Has It
Shigeru Miyamoto revealed a bit about why Nintendo hasn't shared much about their NX console.
New Release Round-Up